Inspired by the Mexican 'Day of the Dead' festival. Danza Antigua is a spectacular performance that marries fantastic aerial prowess with equally high calibre dance and acrobatics on stilts.
Entwined together the living dead sweep across the floor with tango, salsa and daring acrobatics, whilst two mischievous spirits keep getting on the way of their impossible love. It can also be booked as a small-scale duet on stilts.
Commissioned by Greenwich & Docklands International Arts Festival and Rowan Arts.
Image by Katia Beltrame, video by Steve Jackman.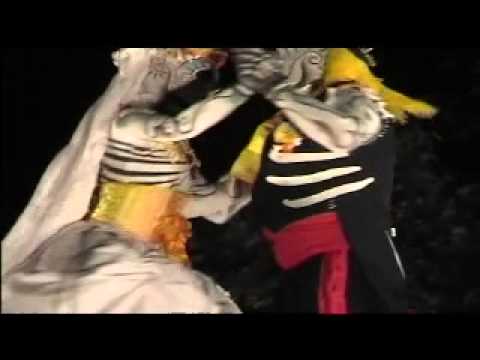 Everyone completely loved it!
Jo Metcalf, Artistic Director Salisbury Festival