Sizzling Flamenco
10-feet high with flaming red mantillas and flowing skirts, will entrance your audience and transport them to the Andalusia of sweat and passion. Performers dance a hot flamenco, in a vortex of energy – something between a dance of love and a bullfight.
Image by Gabriella Piccaluga.
(up to 5 dancers/acrobats on stilts)
For general enquiries or to book please contact soren@scarabeus.co.uk
We offer a variety of Stilt Performances suitable for all events;
Skywalkers
Gliding in their elegant white costumes…..catch them while you can, because-like a mirage-they are quick to pass. Skywalkers have enchanted audiences everywhere by creating an atmosphere of beauty and serenity, invoking a feeling of faraway lands.
Image by Ray Massey, video compilation by Jym Daly.
(up to 3 dancers/acrobats on stilts)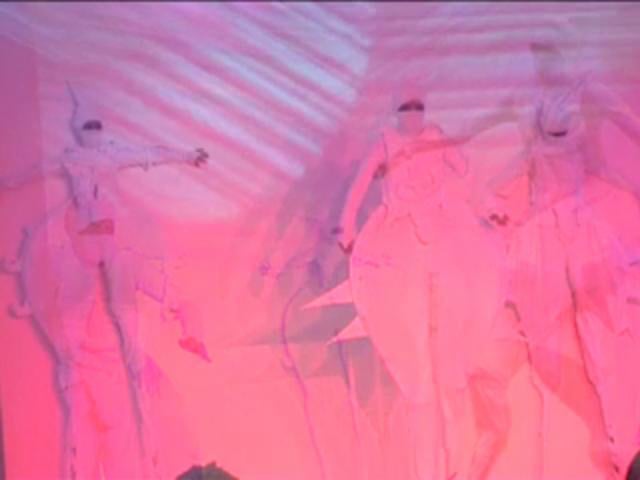 Blue Creatures
Glittery and glamorous, with very long fingers and mysterious Medusa-like headgear. Performers present a fast moving, upbeat cabaret-style dance routine which goes down a storm.
Image by Gabriella Piccaluga.
(up to 3 dancers/acrobats on stilts)