Our inclusive programme for young people aged 13-21, where you'll be introduced to aerial acrobatics, physical theatre and choreography to explore and develop aerial skills.
You'll get to try exciting movements on:
Elastic cocoons
Silks
Hoop
Chinese Pole
This is a progressive programme, which is FREE and requires commitment.
Sessions every Wednesday (term time), 4.30-6.30pm
Held in Main Hall, at Caxton House Community Centre, 129 St John's Way, London, N19 3RQ
To book your place or join the waitlist please contact us:
soren@scarabeus.co.uk or call 020 3620 2325
Supported by the Mayor of London Young Londoners Fund and Caxton House Community Centre.
Image by Henri T, video by Mark Morreau.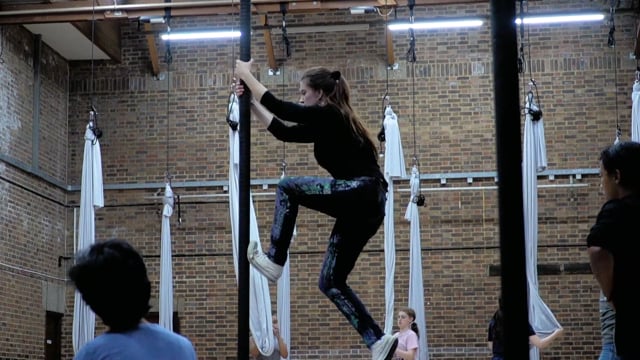 "I am so glad that Take Flight is something I've been part of. I feel strong and motivated, and that I can do something unique that is super cool?"
Participant, 2021
"Just give it a go. You'll never know unless you try. Give it one chance and I guarantee you'll fall in love with it."
Participant, 2021